I love taking beautiful photographs and specialise in portraits, lifestyle and corporate photography. I pride myself that I can get my subjects to feel relaxed as quickly as possible, and then I work my magic in a no-fuss photoshoot. I prefer classic, clean images.
Photography has been my passion for as long as I can remember, and in 2011 I decided to make it my official career. I truly love being creative, and my long-time hobbies have fostered this creativity – scrapbooking, in particular.It means I'm always on the hunt for stunning photographs.
One of my creative inspirations is my husband, a sports/wildlife/travel photographer who produces incredible images which are widely used in the media. We share ideas and coach each other. Our home base is Durban, South Africa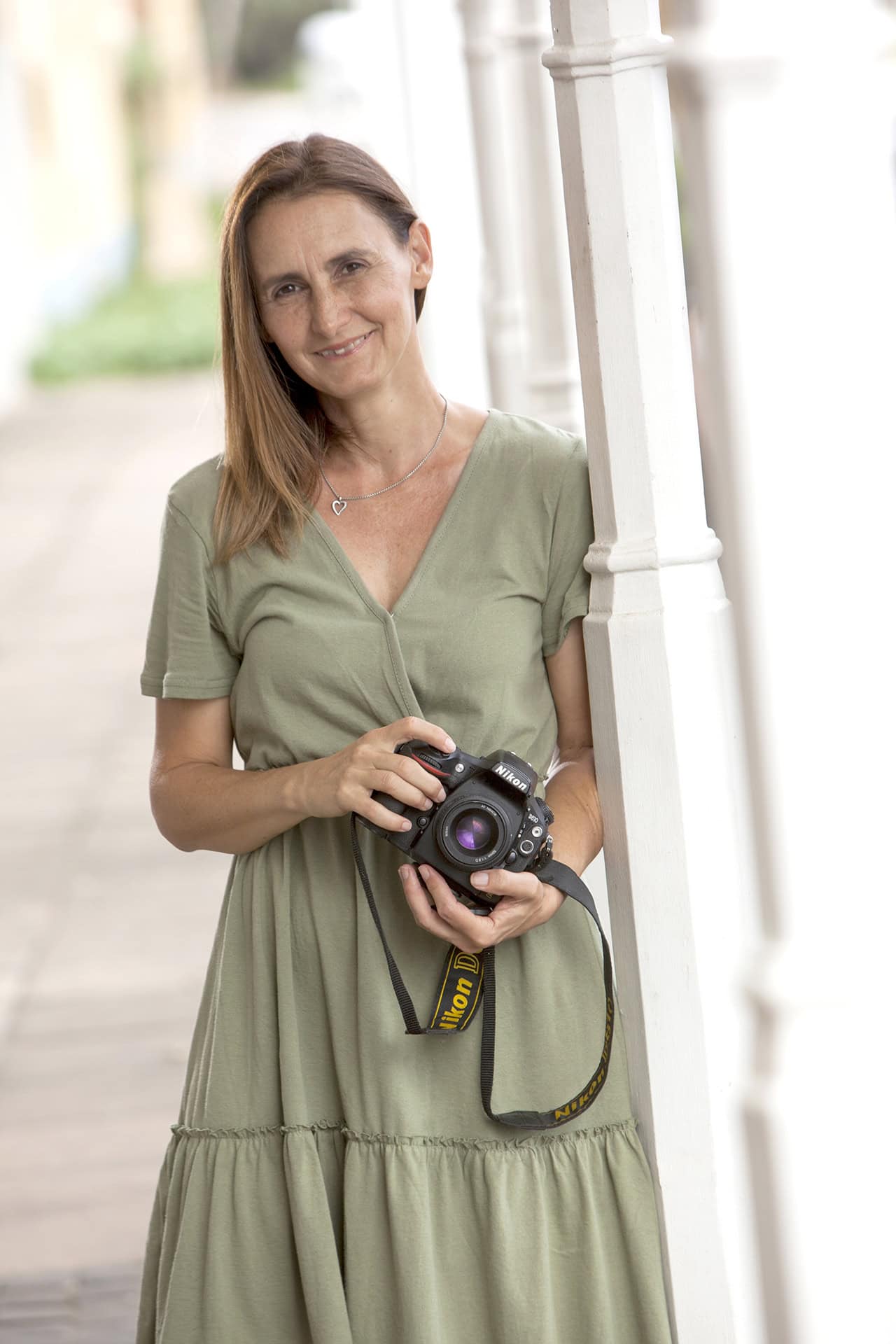 I photograph families, children, pets, events, and parties as well as corporate photography (headshots, events, products, branding and lifestyle images.)
Fun! Fun! Fun! My creative spirit is truly unleashed when I organise themed shoots, such as Cake Smash sessions, Splatter Paint, Fishing, or a Lemonade Stand … oh too many to mention. I have just as much fun as my clients!
I relish all genres of photography and my repertoire is continuously expanding as new opportunities arise, and as my maturity as a photographer – and as a person – grows.
I love dogs! For several years, I've been photographing adorable little puppies and some adult dogs for Puppy SOS, and other rescue organizations, helping them to make the little fur-kids look all pretty for their potential new parents. And in the process, I get a regular dose of cuddles and sloppy kisses. So yes, pets are more than welcome at any session.
My family is my greatest passion and I love taking photos of my gorgeous daughter, but it is becoming trickier now as she doesn't always allow me to snap away… but when it happens the result is normally awesome and a lot of fun!